My first QNAP device, this is overkill for my specification but the main reason was to downsize the amount of server that I have. The QNAP TDS-16489U ticked all the requirement, such as performance, memory capacity, PCI add on and vast storage options.
16 x 3.5-inch or 2.5-inch SAS/SATA
4 x 2.5-inch SAS/SATA
2 x M.2 NVME Slot

16 DIMM slots
4 PCIe slot (3 x PCIe Gen3 x8, 1 x PCIE Gen3 x16)

4 USB 3.0
There isn't a Synology alternative to have this many interface, I've been disappointed with Synology with the lack of new hardware. While I did enjoy using the DSM operating system, I have found it was getting slower running vast amount of Dockers (20 running). Instead of upgrading the CPU again, I found this alternative and decided to switch to QNAP.
The sliding motherboard removal tray makes hardware maintenance easier. Useful in leaving the casing on the rack if you want to install additional RAM. Though they should also provide a way to remove the top casing, for the flexibility in my environment.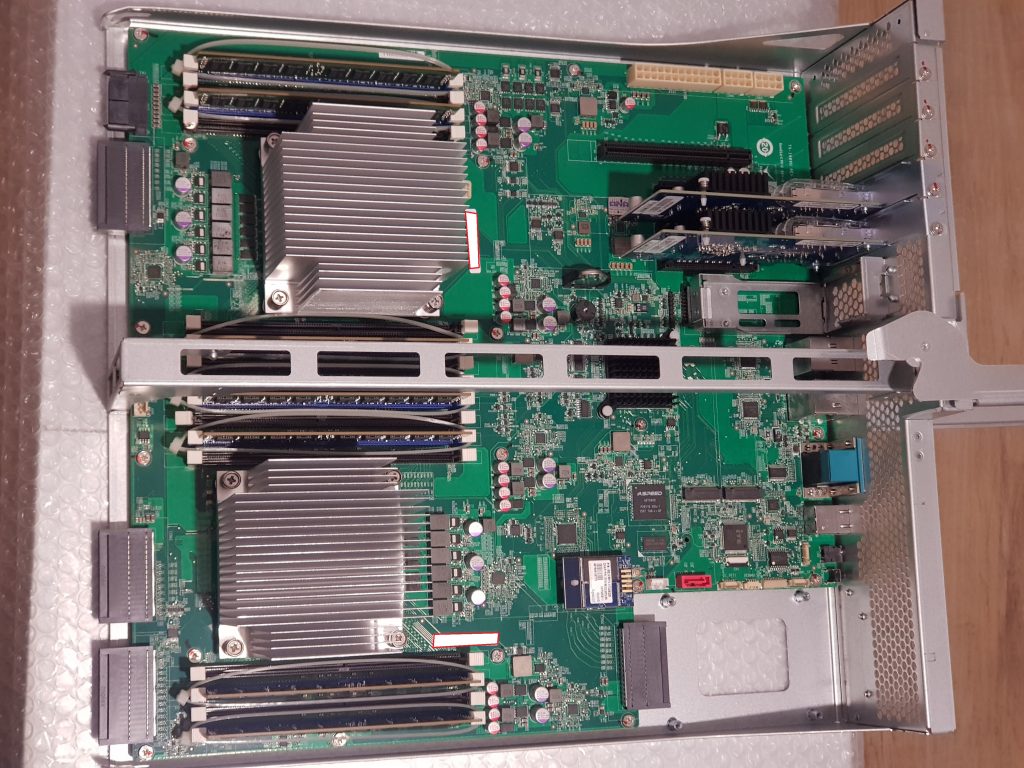 The PCIe 16x slot is one of the many reason to go for QNAP, having the ability to use a dedicated GPU. Means you can use hardware transcoding/encoding, there is currently no business server from Synology that can offer this. While I understand software transcoding/encoding is better, I rather have the performance be available elsewhere why push all the stress on the CPU if a GPU can off-load that stress with ease. Meaning lower power usage and lower temperature for meaningless task for the CPU.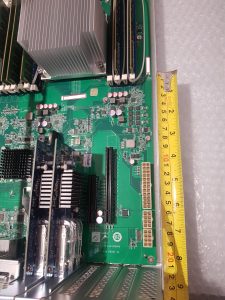 Now to find a GPU with a dimension of 24cm length and 11cm height, the height is going to a problem as many newer generation cards are generally tall.
So far using QNAP QTS operating system is not as bad as people say it is, the installation is very similar. Though there are tons of options and information using QTS, their resource monitor is packed with information. Synology does not like to clutter their design and vastly rely on using tabs to separate information. This design method will put one extra step in finding or doing a task on Synology, it's simpler to learn but both interface feel like comparing Apple vs Android. It's down to preference and whether you like change.

With everything dockerised you can make without the QNAP/Synology App store, there is less reason to stick to one particular operating system if you can find a Docker image. Synology has built-in MailServer, Reverse Proxy and LetsEncrypt functionality. There are Dockers available for these features, the only thing that can stop you is performance which is where Synology has lost. I will like to see them release AMD, higher/newer spec CPU, and more interface such as Thunderbolt, USB C 3.1 Gen 2, GPU.
I recommend trying both, but QNAP so far has exceeding my expectation.