There are many reasons where you would wish to use your own power supply unit, such as finding a replacement is hard to source, the part is expensive or perhaps the current one is too loud and maybe under powered?
Here's a guide in making the adapter without any soldering required, please note I cannot be held responsible for any damage to your device, you will lose your warranty in attempting this and the risk is down to you as this can be a fire risk.
Do not attempt to plug in an ordinary 20 Pin Motherboard ATX power connector, it can fit but the wiring is totally wrong and will result in the SATA board being dead. The SATA board is a really expensive part of the unit, and it's very rare to source unless asking for QNAP for help. This adapter is needed to help provide the SATA board the correct power connection. Here is the pin-out of the 20 Pin Connector.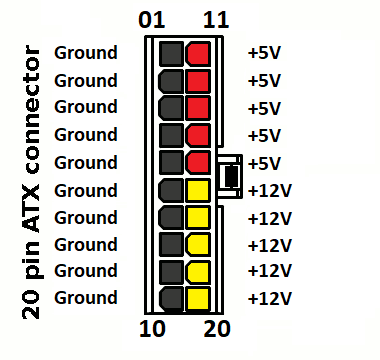 This is the front view of the connector, where you plug into the SATA board connector.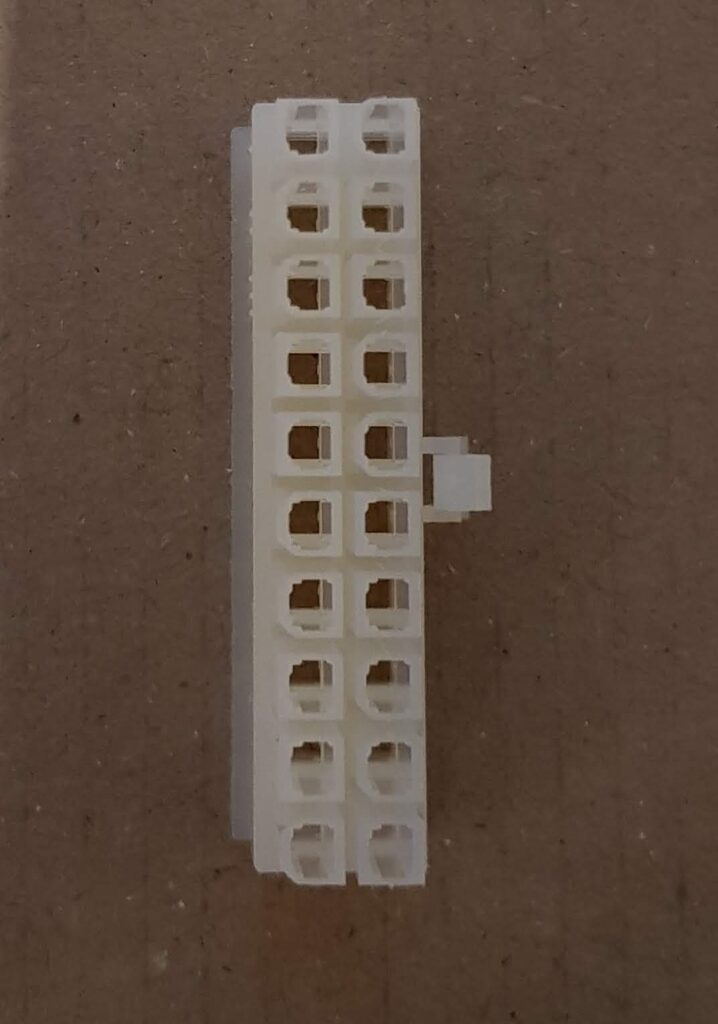 Tools required:
Wire Stripper, with 1.5mm
Blunt Pliers
Wire Cutter
As you can tell from the pin-out there are 5 molex power connections, in this guide I'm not showing you how to make a adapter from scratch but to use pre-made adapters available online. For this example I want to use 2 molex and 1 sata or use 3 molex to help power the SATA power connector.
Parts:
2* Molex (Male) to two way output (SATA or MOLEX doesn't matter)
1* SATA (Male) to one or two way output (SATA or MOLEX doesn't matter)
or
1* Molex (Male) to one or two way output (SATA or MOLEX doesn't matter)
1* Mini-Fit Jr. 5557 Series 20 Way 4.2mm (Molex manufacture)
39-01-2200 – Transparent White
39-01-2205 – White
20* Mini-Fit Plus Crimp Terminal – Single wire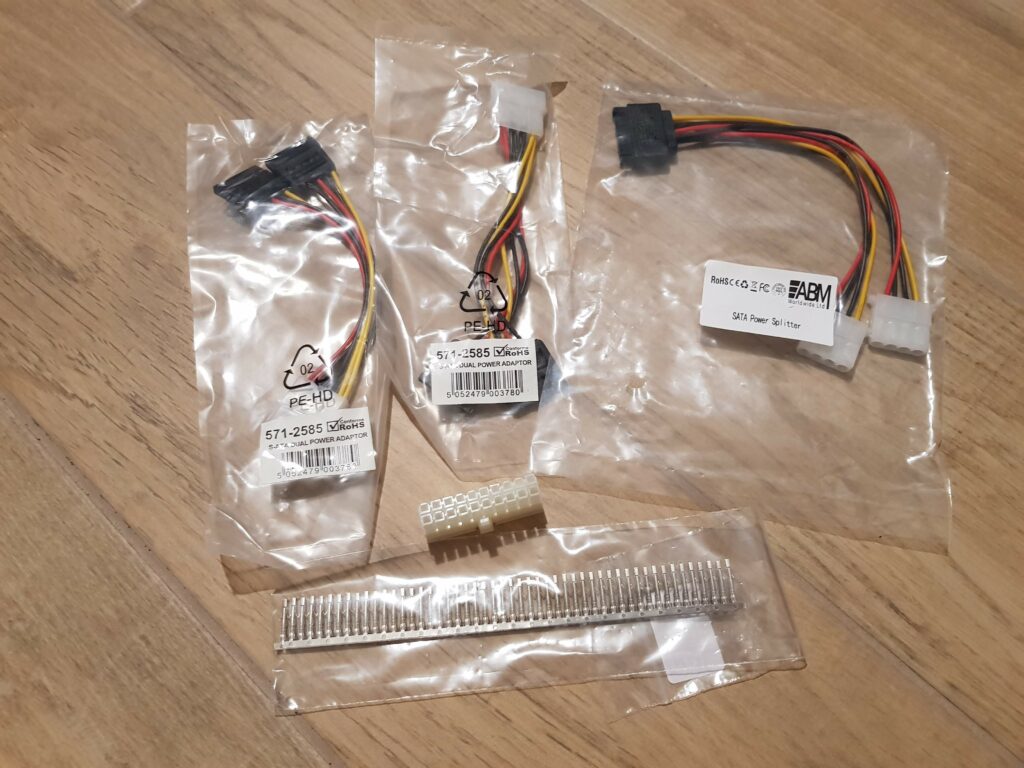 Most of the adapters available are 20AWG which is slightly thinner than your original 18AWG wires from the PSU, if you want a matching AWG to your PSU you should get 18AWG they are rated much higher. 20AWG should provide 5 amp for 12 volts, whereas anything thinner would not be able to handle the current. Here is a Molex (male) to 2 output connectors.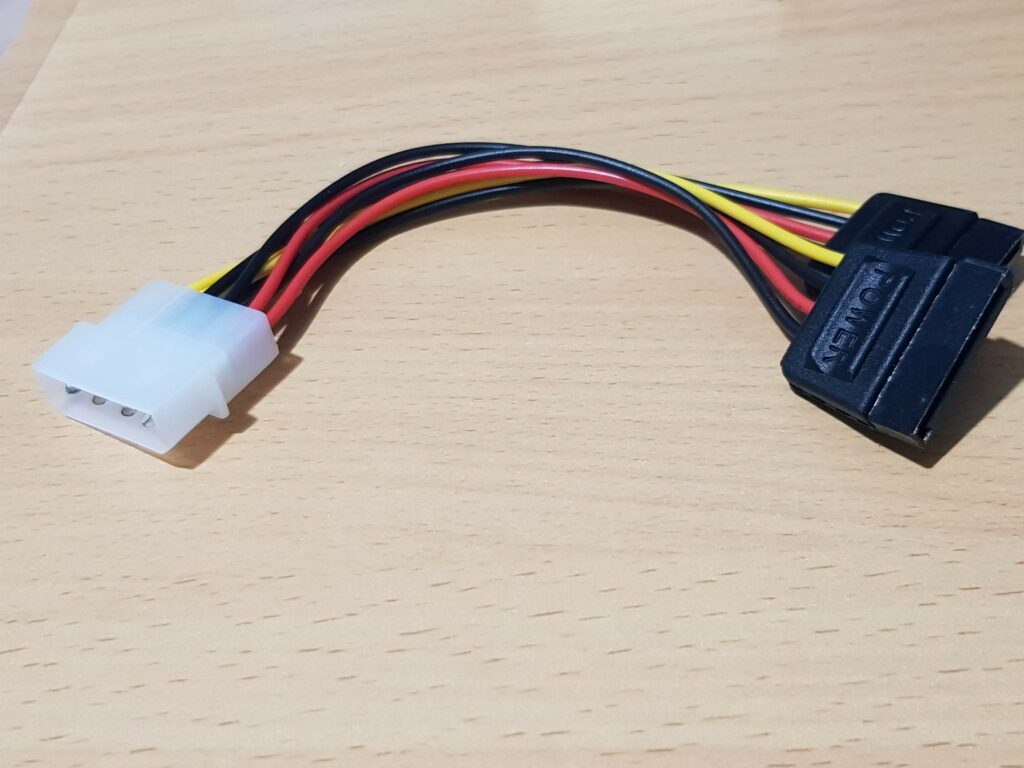 Use the wire cutter to remove the output connectors as they are not needed, then use the wire stripper to remove about 8mm (20AWG) or 4mm (18AWG) insulation from the ends.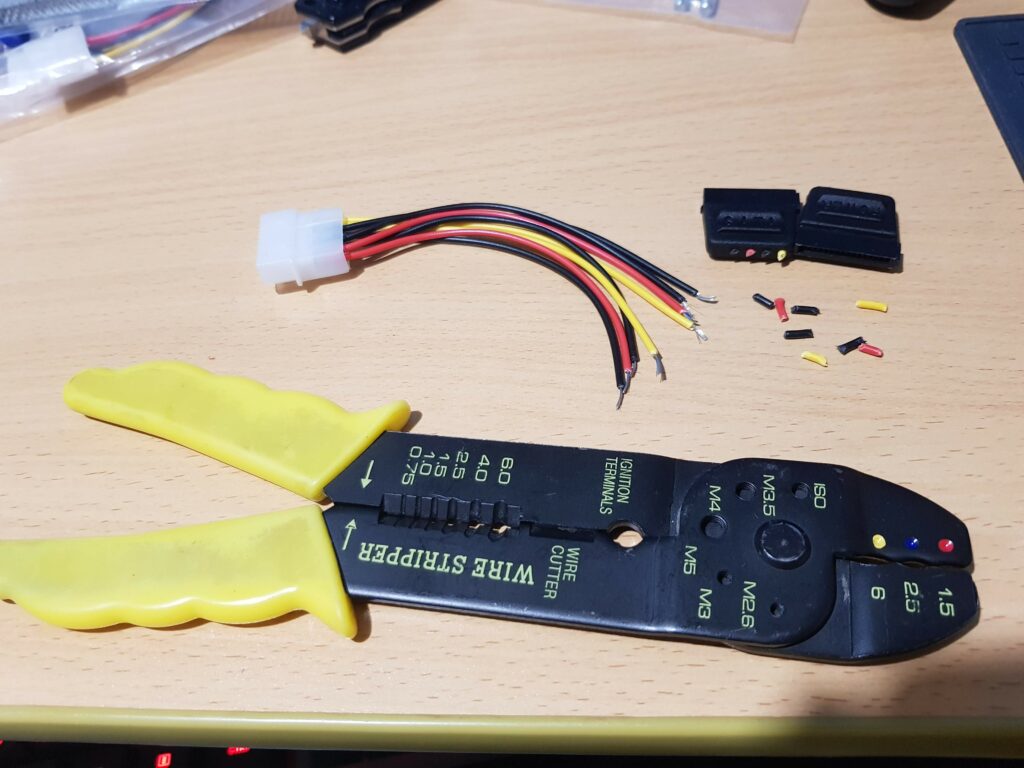 I've bend the wire ends and twisted them to 4mm in length for 20AWG, where the crimp should met. Note that the beginning of the crimp is for clamping on the insulation of the wire not the wire. Once you got the wire in place then apply force to ensure the wire does not dislodge.

Repeat until you got 20 wires ready for the housing connector, if there is anything more just ignore.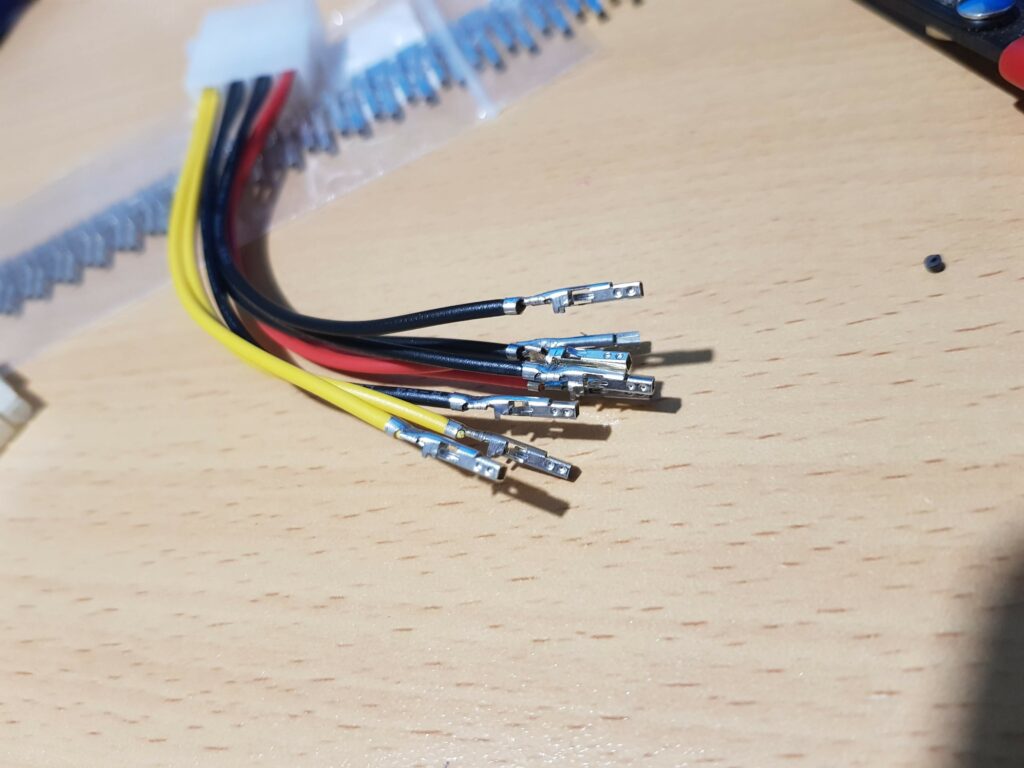 With the SATA (male) adapter you should only use one output, reason to use SATA is to ensure that you prevent yourself sharing the molex connector. Though if your power supply don't have any SATA you can use another molex adapter instead. You should only connect one of these adapter to a single wired connections, do not plug the two molex adapter on the same wire for example.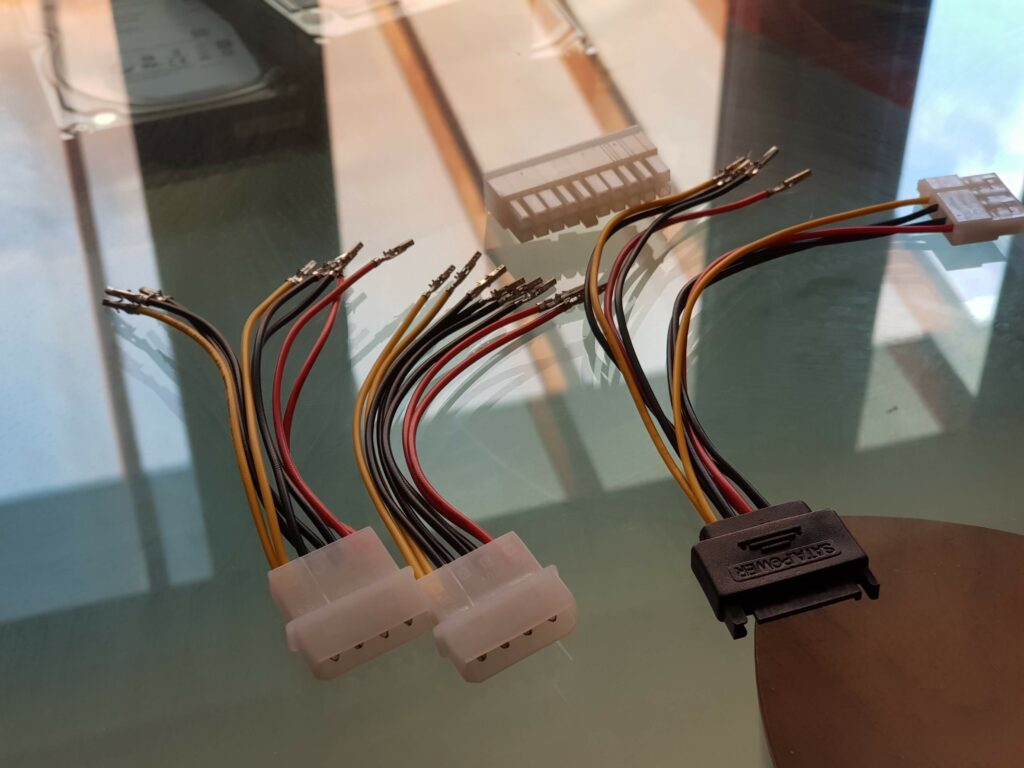 Plug in the ground in 1 to 10 pins.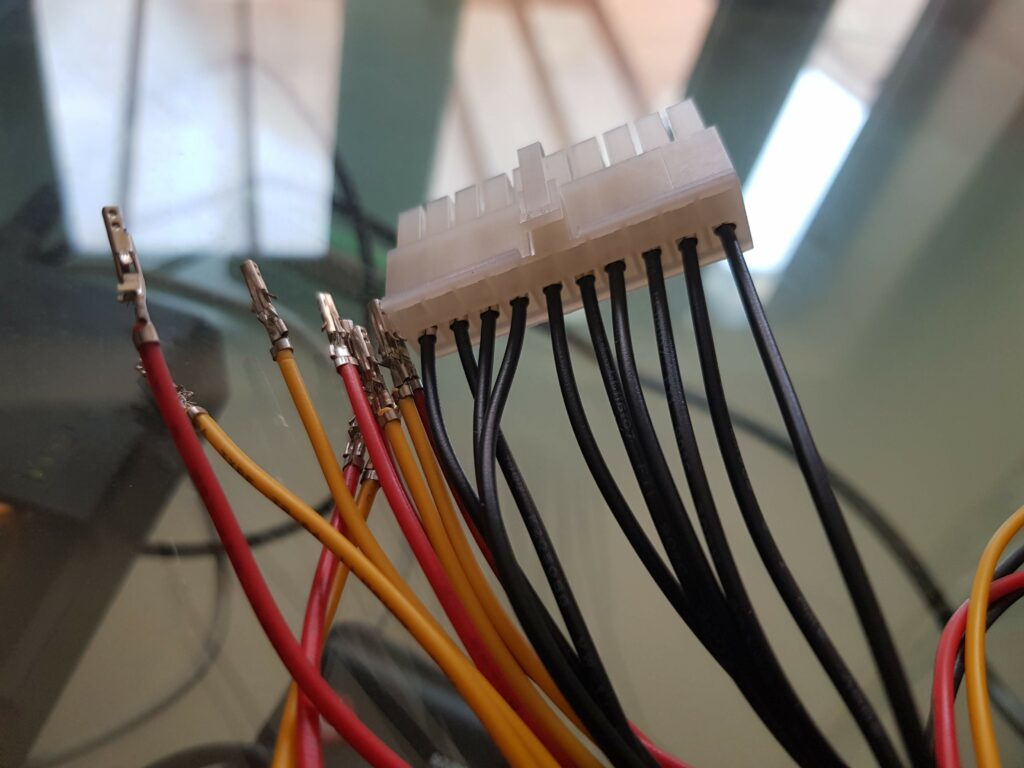 Plug the Red Wire (+5 Volts) and the Yellow Wire (+12 Volts), which now completes the adapter.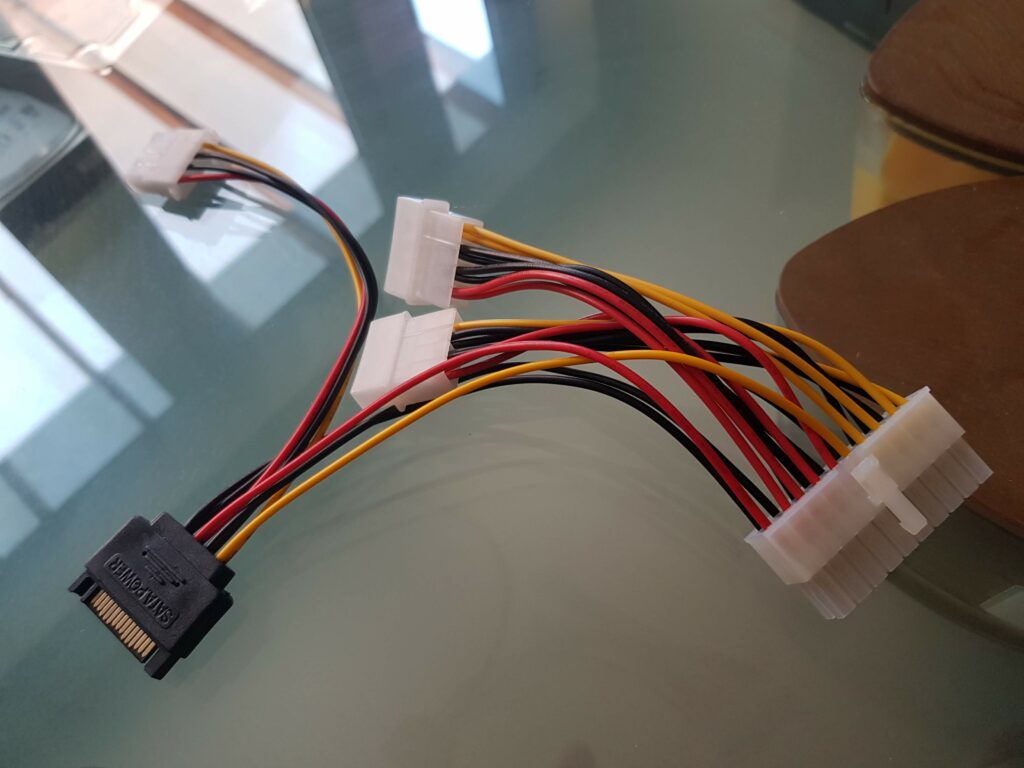 Here's how it should connect to your PSU, ensure that each connector is on one separate wire regardless if there is multiple connections on it. Just use the connector that is closest to the PSU not the end, your new adapter should work.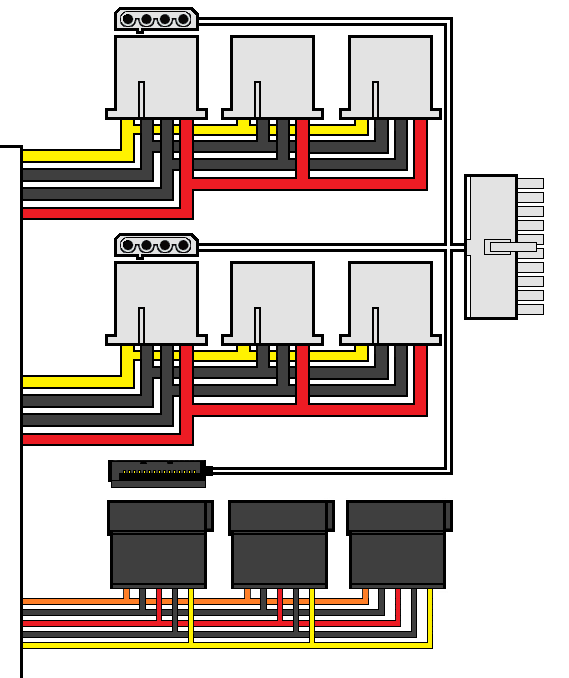 If your power supply has more than 2 molex wiring then I recommend that you only use molex connection, there are instances where SATA adapters can causes a fire if they are poorly made.