To investigate whether QNAP QGD-1600P can install more than 8GB of RAM we have to do some investigation. The CPU is a Intel Celeron J4115, which is oddly not available from Intel website but it is based on the Gemini Lake and Gemini Lake Refresh.

All the Gemini Lake and Gemini Lake Refresh desktop CPU such as the J4005, J4105, J5005, J4025, J4125, J5040 has a maximum 8GB of RAM in their specification. Guess we give up? Nope we can check the DMI table to find out the maximum memory limit in the Physical Memory Array.
First SSH into the QNAP and run this command in:
 dmidecode -t 16

You can see that the limit is 32 GB, which means the SMBIOS can recognise more than 8GB.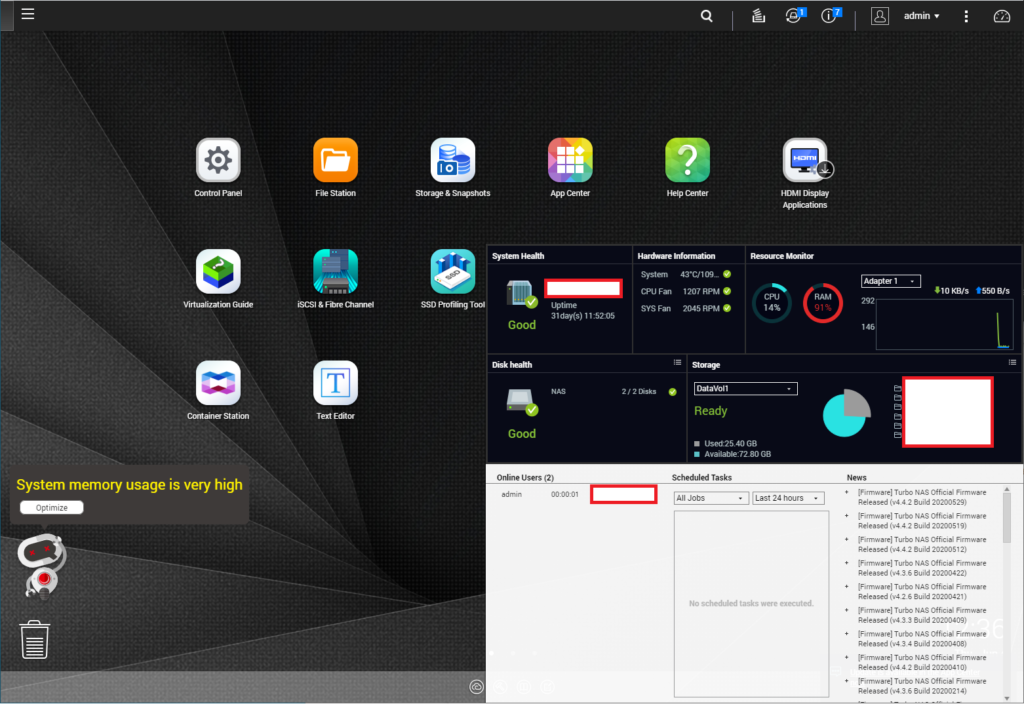 Guess it is time to upgrade the system, as I've hit 92% of memory usage.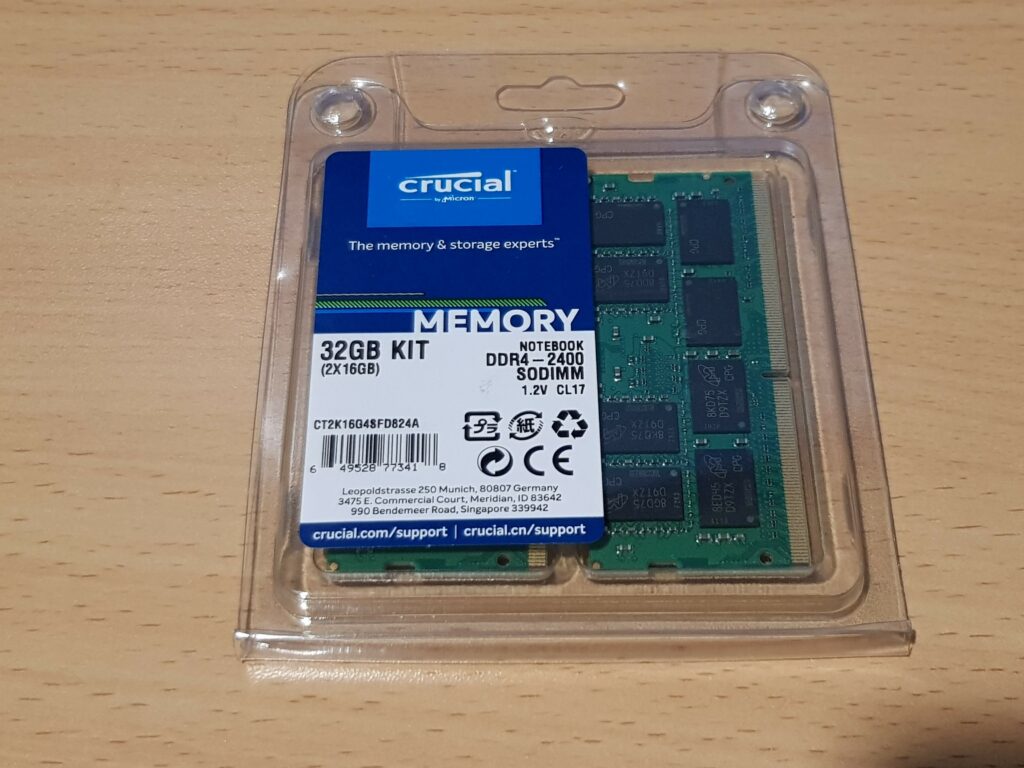 Bought Crucial 32GB Kit CT2K16G4SFD824A that consist of 2x 16GB, these are Notebook DDR4 – 2400 SODIMM 1.2v CL17, please note that the CPU cannot handle anything faster than 2400 otherwise it will down clock it to 2400.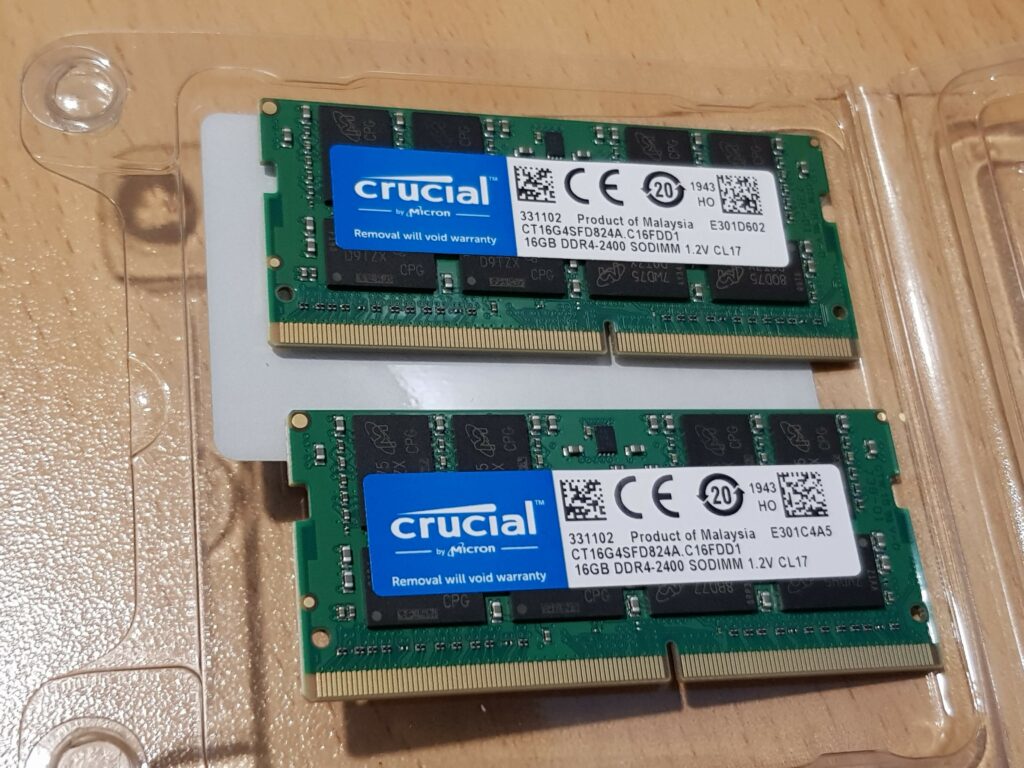 Crucial CT16G4SFD824A 16GB modules are used to make the 32GB Kit.
Time to remove the top panel, by removing the 4 screws near the outer edge of the rack.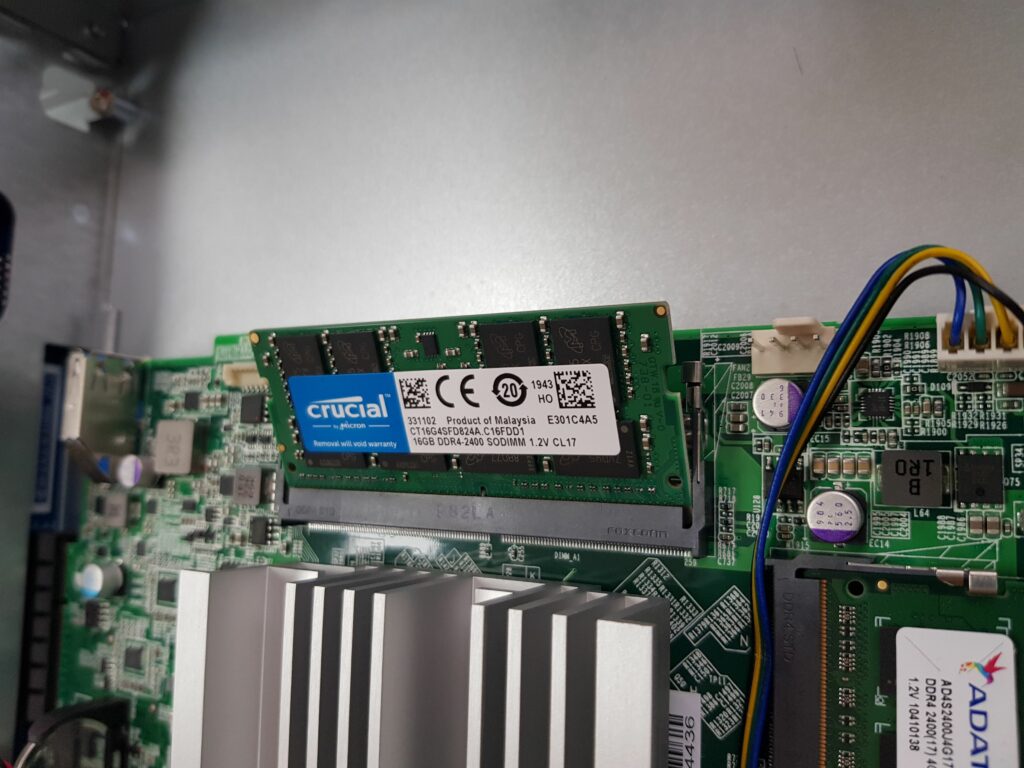 Make sure the RAM fully sits in the slot at a 45 degree angle before pushing into place.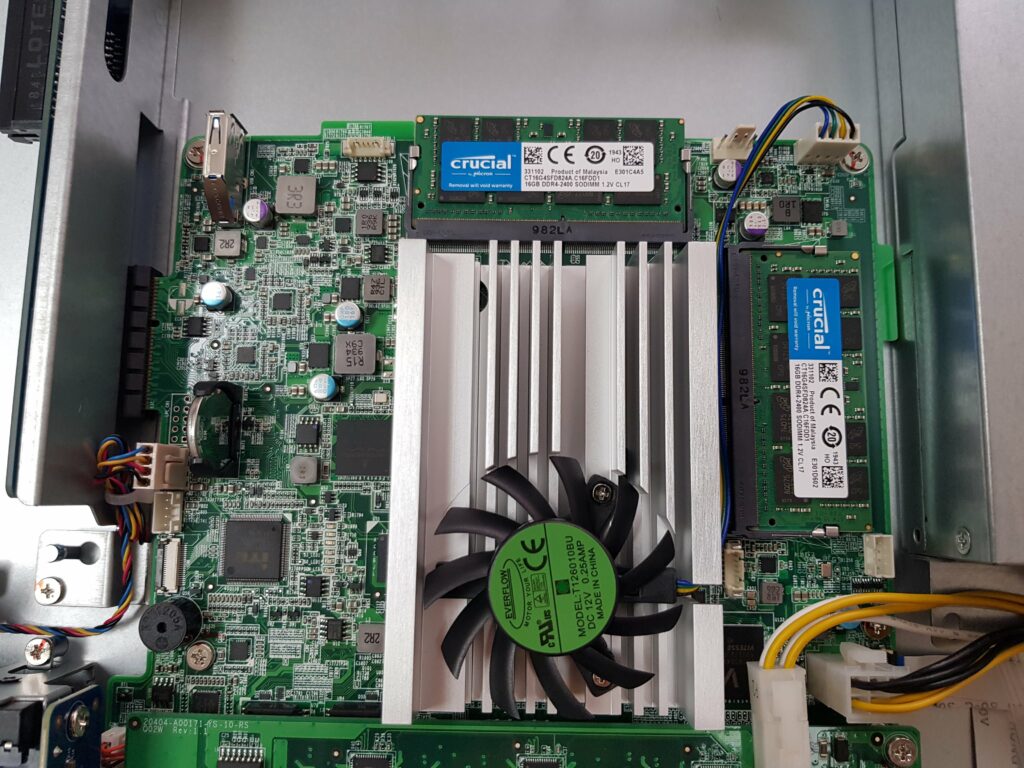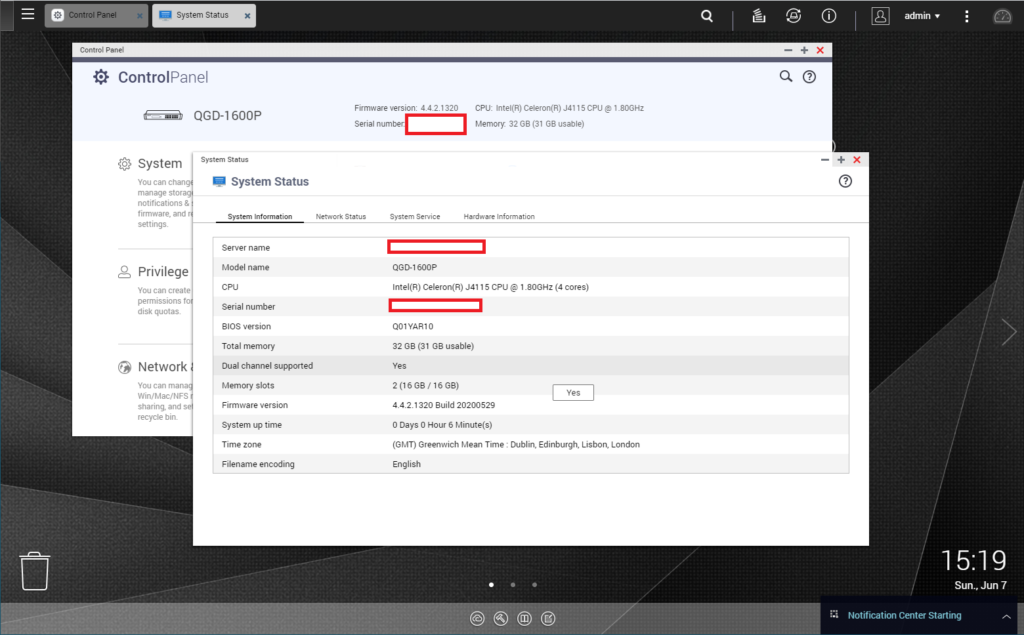 No issue in booting the QNAP, worked right away and it states 31GB usable RAM.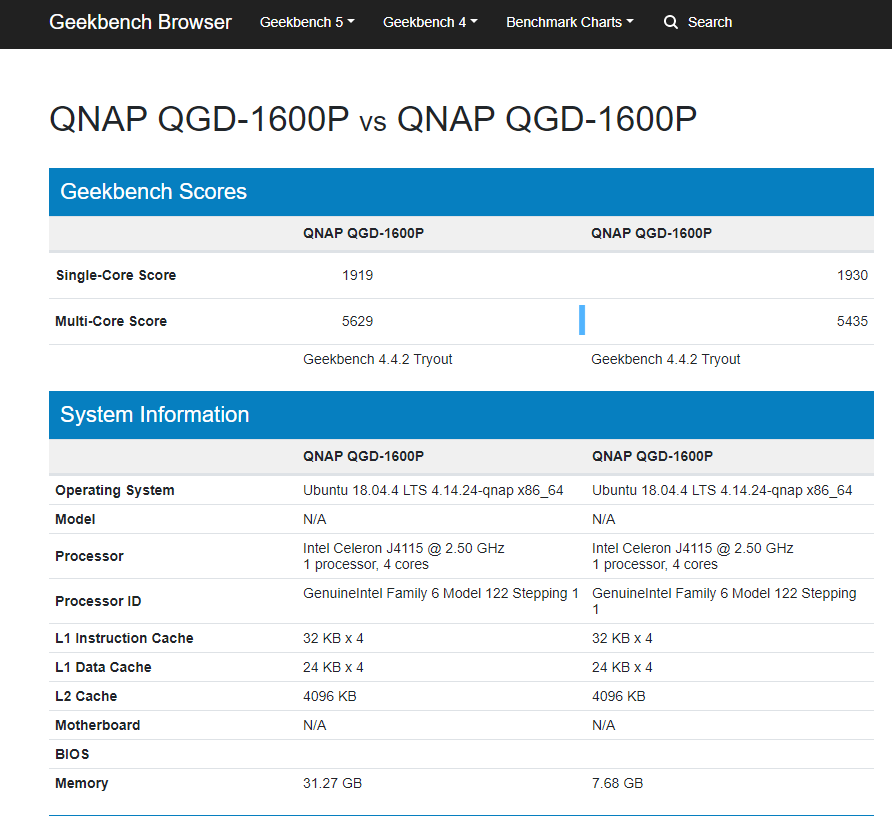 Just a tiny amount of performance increase when installing the new RAM, checkout the Geekbench 4 result:
https://browser.geekbench.com/v4/cpu/compare/15547655?baseline=15460132
Geekbench 5 result:
https://browser.geekbench.com/v5/cpu/compare/2442463?baseline=2204091
Ensure that you keep the original RAM for any warranty, and support.