The casing for the DS218+ make upgrading the first SO-DIMM difficult, it involves taking the whole device apart and flipping the motherboard while the DS718+ and DS918+ has the first slot exposed without having to disassemble the device.
The Intel Celeron J3455 CPU (4 core) in the DS718+ and DS918+ needed a different motherboard layout due to the taller heatsink for the higher temperature, this force Synology to put the motherboard facing up allowing more air flow without a metal cage design.
Lets get to disassembling the DS218+, first empty the storage bays
Remove the 4 screws from the back of the unit.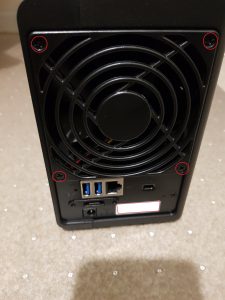 Have a plastic tool to pull down the metal bracket inside the entrance of the storage bays, I wouldn't recommend a metal tool due to the soft plastic casing.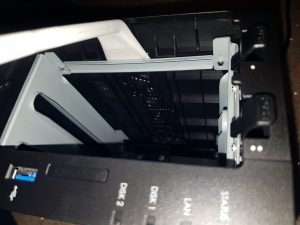 While pulling down the metal bracket slide the top cover inwards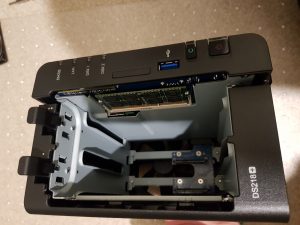 Lift the top cover to expose the casing.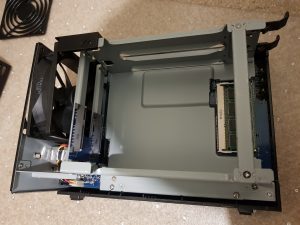 Remove the single screw at the back to allow the plate to be removed.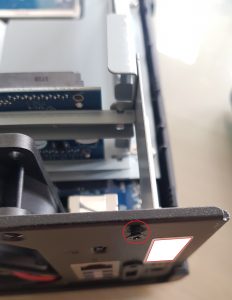 Hold on to the metal plate when removing the top screw, and remove the two screw that connect to the bottom of the casing.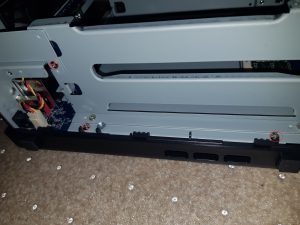 Remove the single screw for the plastic fan holder.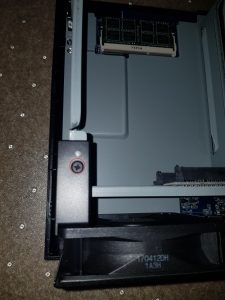 Remove the two screw that connect to the bottom of the case on the other side.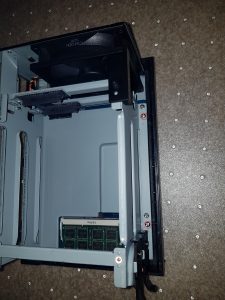 You have to tilt the metal case to allow the motherboard to be removed from the bottom casing.
Top view of the DS218+ motherboard but mounted upside down, the CPU is located here due to the heatsink being shorter and wider than the DS718+ and DS918+ heatsink. To flip the motherboard you have to remove the motherboard from the metal casing with the 4 screws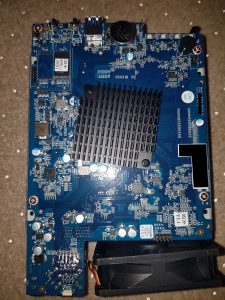 Pull the motherboard up from this side to disconnect the SATA connector, making it easier to lift the board from the case.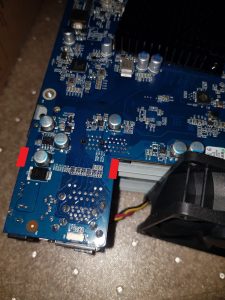 Replace the first SO-DIMM with a matching module as your second, to assemble it just reverse the steps.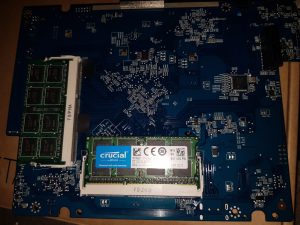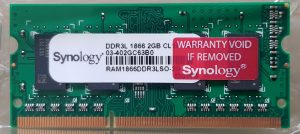 Upon switching it on, you can check the RAM upgrade instantly in the Info section. I would recommend doing a memory test with Synology Assistant application.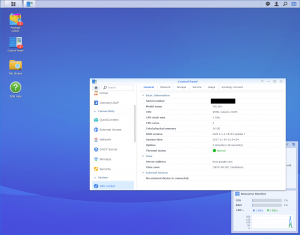 Now to benchmark the difference between mis-match and matching pair memory modules.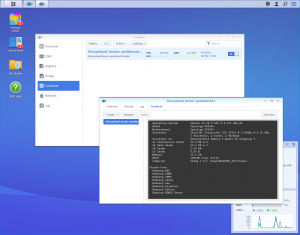 Better performance shown in Geekbench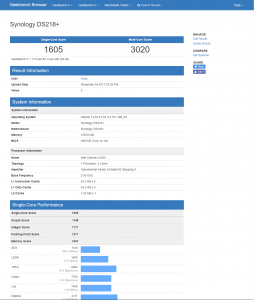 DS218+ 10GB vs 16GB Compare link
DS218+ 2GB vs 16GB Compare link
Shows a big boast in Memory performance when installing matching modules compared to the 2GB and 8GB combination set-up I had earlier.
This 16GB combination makes it closer to the Intel Atom C2538 CPU with the same Crucial 16GB set-up, the memory performance helps push the numbers up.
DS218+ 16GB vs RS215+ 16GB Compare link
The default module in the DS218+ is:
2GB DDR3L 1866Mhz CL13 1.35V,
Final set-up:
2*Crucial 8GB DDR3L 1600MHz CL11 1.35V CT102464BF160B
There isn't a need to get the fastest 1866Mhz module when the performance is just as good as the Intel Atom C2538.
While Synology does not recommend in replacing their default memory, it's best that you keep the memory module in a safe place to revert the changes. Hope you find this tutorial helpful